Kaleidoscope Effect Plugin
What's this?
This is a plugin under Effect/Distort menu.
Take a picture, and divide it as if you cut a pie in equal pieces.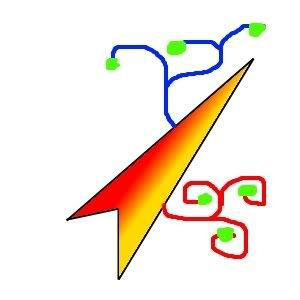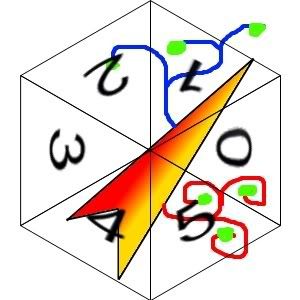 Each piece is numbered, starting at 0 with the rightmost piece and anti clockwise counting.
The default is 6 pieces per image. It means "the pie" is divided in 6 pieces.
This plugin will copy/rotate the piece nr 1 all over the other pieces replacing the original image,
or will copy/rotate each piece mixing them all over the image.
Download it!
Plugin
Kaleidoscope.dll

Here is the DLL

The source is available with the plugins package!
http://forums.getpai...?showtopic=7186
How to install
Close Paint.net
Unzip and (re)place the DLL in your Effect folder usually: C:/Program Files/Paint.NET/Effects
The User interface
.Quantity of pieces (1,100,dft=6):
__You could increase/decrease the number of pieces around the image...
.Piece selector (modulo) (0,100,dft=0):
__Allows you to choose another piece as model to rotate...
Modulo means (in 16 pieces, 0 to 15) if you choose 17 you'll have 2...
.Radius %amount (0.01,400,dft=100):
__The radius is based on the smallest side of the image, that represents 100%. You could increase/decrease this radius.
.Zoom %amount (0.01,10000,dft=100):
__You choose the zoom in or zoom out amount.
.Choose reflective mode:
__Normal: The piece is only rotated around the center.
__Alerned (dft): One piece on two is mirrored to give more symetrical and continous aspect. The symetry is broken if the quantity of piece is odd.
__Reversed: All the pieces are mirrored.
.Cutting:
__None (dft): The background outside the pieces doesn't change.
__All the pieces: The background outside the pieces is changed to transparent.
__The selected piece: All is transparent except the selected piece.
.Copy over only one piece
__Checked (dft): Copy/rotate the piece all over the other pieces replacing the original image.
__Unchecked: Copy/rotate each piece mixing them all over the image.
.Colored helper only
__The plugin first creates a colored pie and each piece has a unique color. This is a 'temporary' result to simplify the picture copy/rotate/mirror.
You could see this 'temporary' result if you check the box for that.
.Draw lines width
__Set the width more than 0 to draw the lines of each pieces.
Let me know if you've got some trouble. or ideas of improvement.
And post your art...
Alterned reflection:
Copy all over all: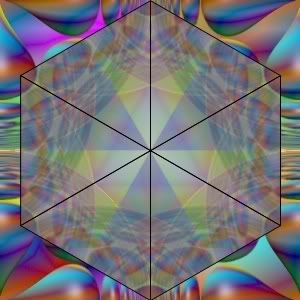 Cut all:
Cut one: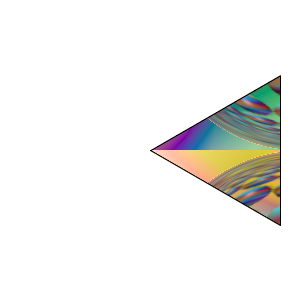 For your information, you could also find here:
http://forums.getpai...?showtopic=4852
the kaleidoscope generator... to make this: