Unsharp Mask
Unsharp masking is a traditional film compositing technique used to sharpen edges in an image. The Unsharp Mask filter corrects blurring introduced during photographing, scanning, resampling, or printing. It is useful for images intended for both print and online viewing.
Download:
http://www.fotoview.nl/UnsharpMask.zip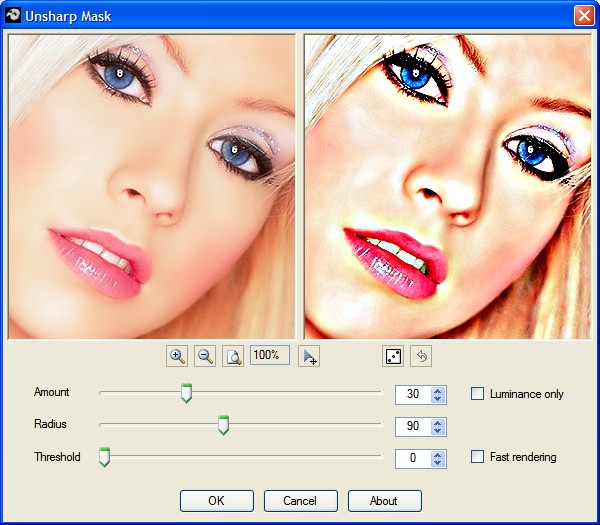 To Install:
Put the "UnsharpMask.dll" file in the Paint.NET "Effects" directory
This is usually "C:\Program Files\Paint.NET\Effects"
The effect is located in the Photo submenu
Unsharp Mask parameters:Amount
- The amount of contrast to increase in the image's pixels. (0 - 100)
Radius
- The number of pixels to adjust around each edge. A lower value sharpens only the edge pixels, while a higher value sharpens a wider band of pixels. (5 - 200)
Threshold
- The difference in lightness values that adjacent pixels must have before they are sharpened. (0 - 100)
Luminance only
- Use this option to apply the effect only to the luminance channel. The unsharp mask can have a negative effect on the color balance when applied to the color data.
http://www.fotoview.nl