Gradient Blur Effect Plugin
What's this?
There is an effect for the gaussian blur...
There is a tool for the gradient...
This is a mix of both: the Gradient Blur!
I took the code of the gaussian blur from Paint.net source (vers. 3.10)
and I've added two radius to allow to keep an area un-blurred or gradually blurred.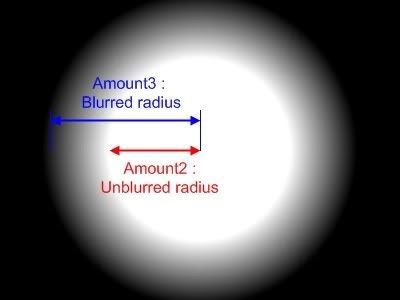 Download it!
Plugin
Gradient Blur.dll

Here is the DLL

The source is available with the plugins package!
http://forums.getpai...?showtopic=7186
How to install
Close Paint.net
Unzip and (re)place the DLL in your Effect folder usually: C:/Program Files/Paint.NET/Effects
The User interface
This plugin is added to the menu Effects, submenu Blur.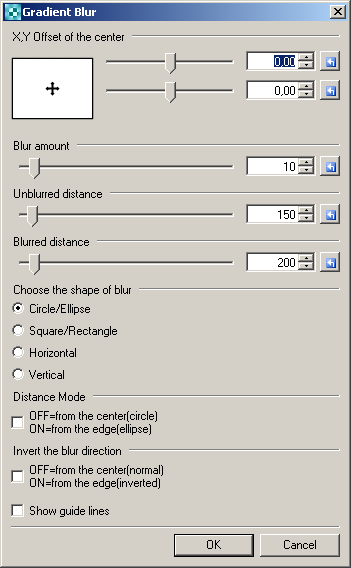 X,Y Offset:
...you could choose the center of the blurred area.
Blur amount:
...Level of blur you want to have
Unblurred distance:
...Distance (radius) from the center you want to keep unchanged.
Blurred distance:
...Distance (radius) from the center you want to blur.
Choose the shape of blur:
...Circle/Ellipse or
...Square/Rectangle or
...Horizontal or Vertical
New!
.
Distance mode:
...OFF:from the center, you'll have Circle or Square; On: you'll have Ellipse or Rectangle.
Show the guide lines:
...Check to see the lines for the both distances.
Invert the blur direction:
New!
...Blur in the middle or around the image
The area between the both distances is gradually blurred creating some kind of halo.
If you set both distances amounts to zero, then you'll have a usual gaussian blur.
Some examples:
model:
result:
Model / Result :