Hi everyone, I wanted to make an easy tutorial with no plugins so here it is! This is the look that we're trying to achieve (though your's might be in different colors and shapes):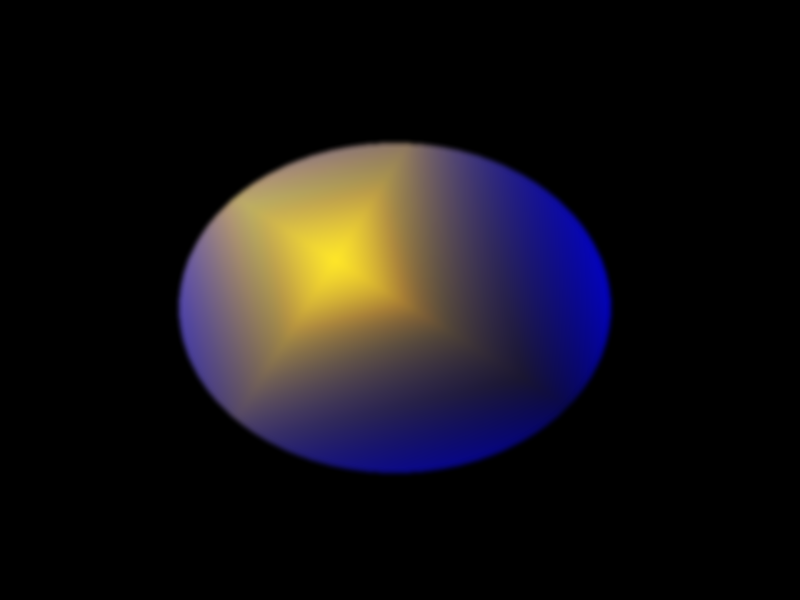 ~~~~~~~~~~~~~~~~~~~~~~~~~~~~~~~~~~~~~~~~~~~~~~
Open up a canvas the size of 800x600 (the default size).
Go to edit/select all and then go to edit/erase selection, after that it should look like this: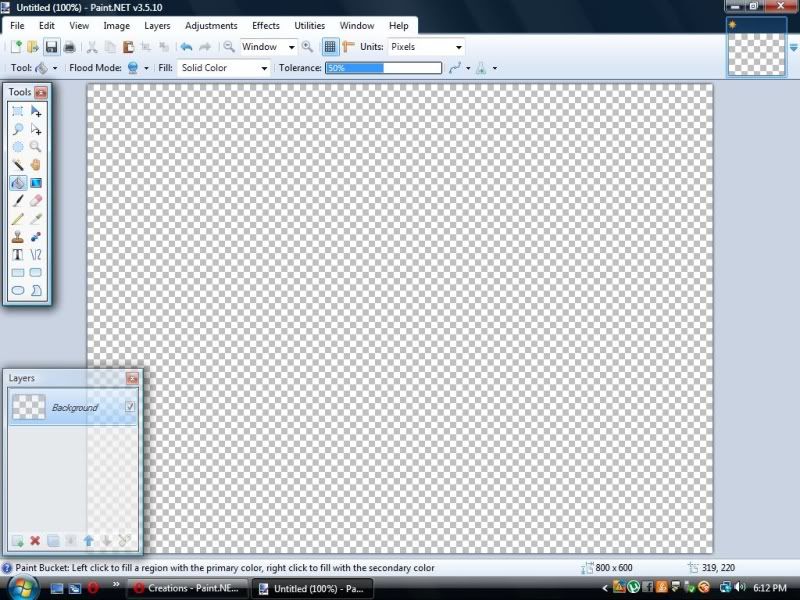 Find ellipse select on the left and select an ellipse shape (recommended) or circle.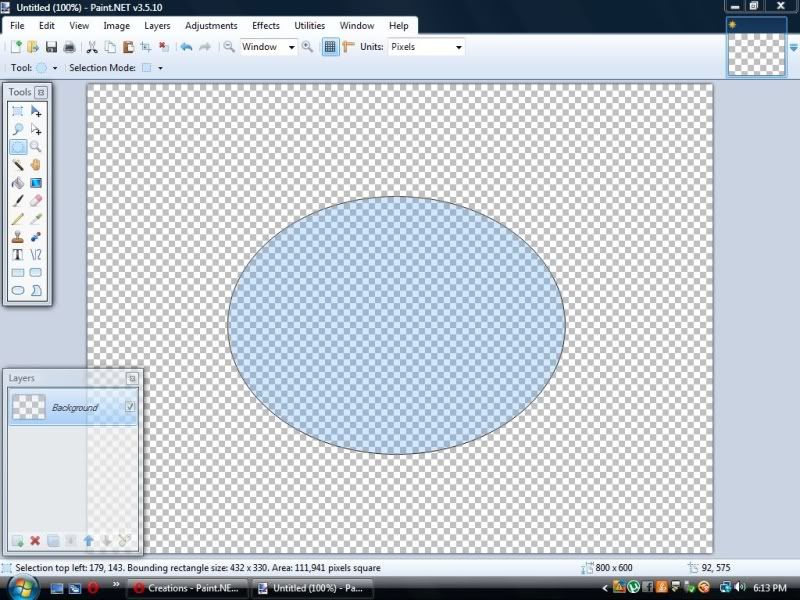 Fill that in with black: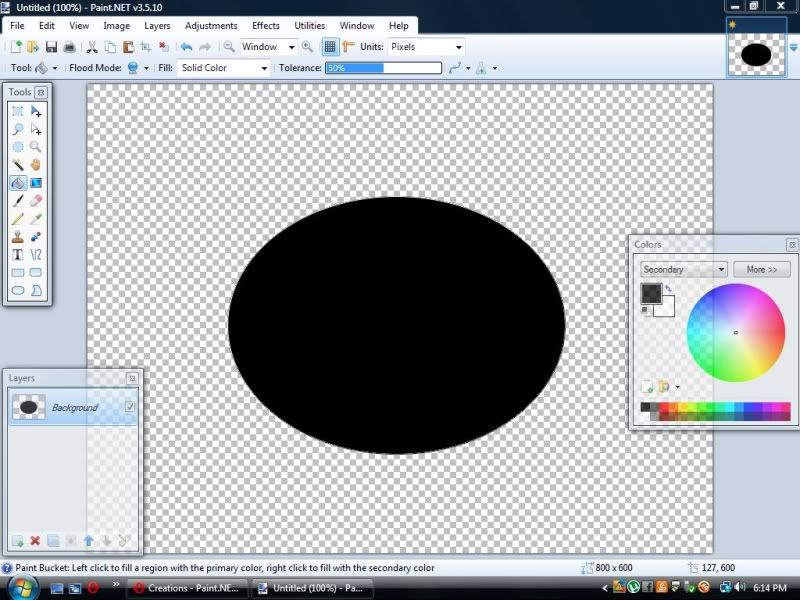 Now this is the part when it gets interesting... select gradient on the left and select "diamond" on the top. the in the color box choose your colors (as shone below) and create a gradient that you like...
Make a duplicate layer and change the layer/Layer Properties/blending mode to "Multiply" and hit okay.
Then merge the layers together.
Now it's time to add glow. For this there is no "Perfect combination" so choose what looks best for you.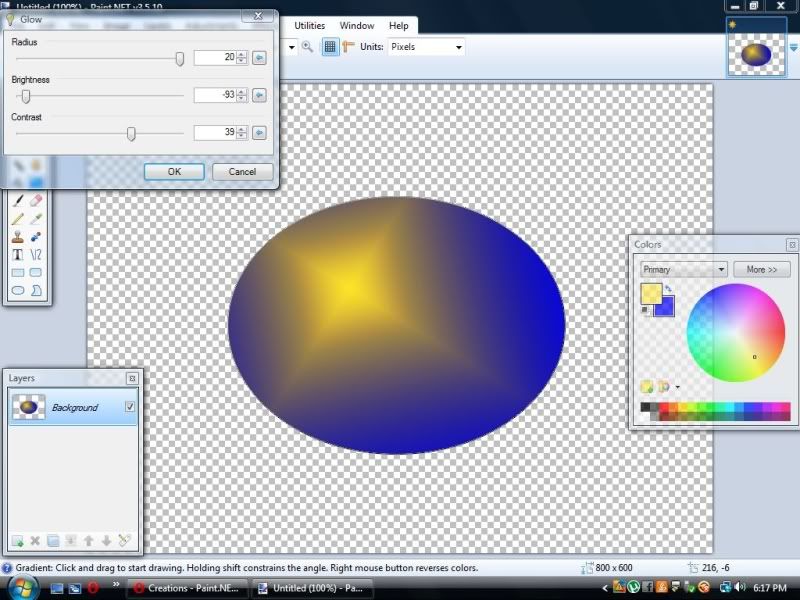 Then create a new, seperate layer and make sure your ellipse is selected (if not, select it with the magic wand).
In the color box, put black as primary (top) and white as secondary (bottom) and select gradient and do a linear gradient as so: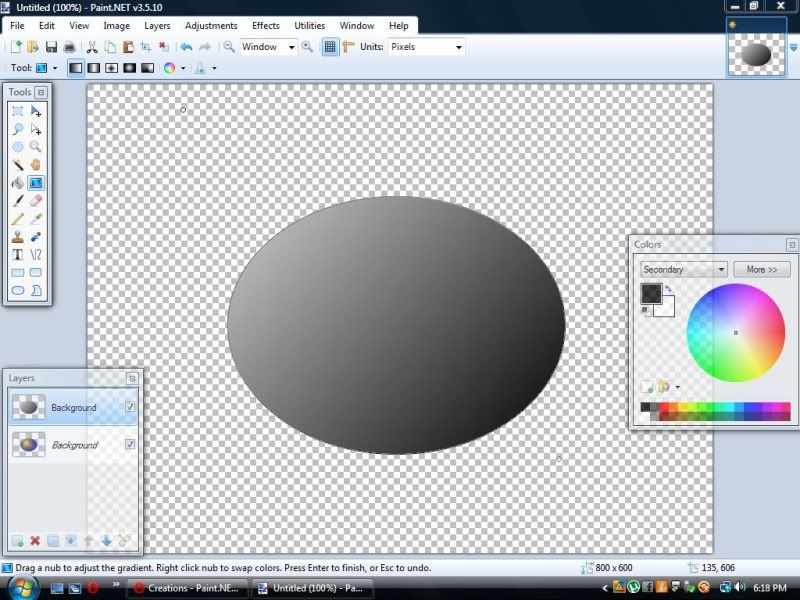 Using Layer Properties/Blending Mode, choose "Overlay" and then merge the layers.
Next deselect your stone and do a gaussian blur of about 5-10 (choose what looks best to you).
Finally, add a new layer, using the paint bucket make it black, and lower it below your stone and then merge them.
ET VOILA! you have a lovely stone from Narnia or wherever you want it to be from
Edited by EvGirl, 17 May 2012 - 12:23 AM.