Welcome to my Gallery!! It's been a while so I may be rusty on some Paint.NET stuff so bear with me. =)

Update: Blue Energy Stream.
First off, I'm back and I'm still going with my Paint.NET stuff! Super fun, but getting started again. This is the one that I've made about 3 days ago. I call it Blue Energy Stream and I hope it's worthy of the Gallery.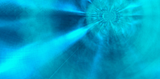 Suggestions or critique would be helpful!


Energy Ribbon





From the last update: Energy Ribbon baised off of the Google Picture!
Picture from Google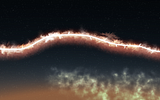 My Energy Ribbon
I hope you enjoy!

Abstracts

Tutorials (Not my tutorials)
Space Scapes
Sigs
Edited by JulioCoolio, 13 May 2013 - 06:01 PM.