Ver 1.1 update 08/06/2009
Added Drop Down List "luminosity/RGB"
Changed " Metallize" from "Adjusment"->"Metallize" to "Effect"->"photoColor"->"Metallize"(changed 2012/03/10)

Attachments Sample Image Changed
Hi!
My second plugin (in this forum)
I like metal and chrome. But "Curves" is complex.
And so , I made this plugin. It's so simple , but useful.
If you like this plugin , I'm glad.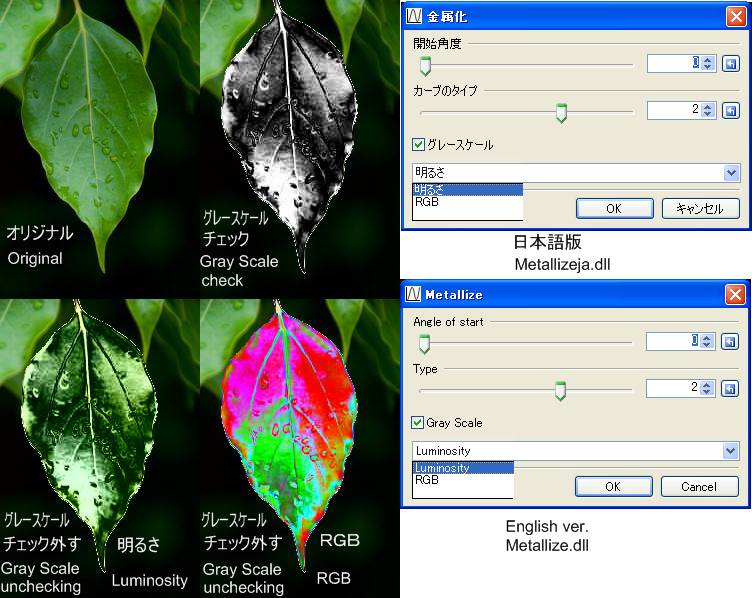 Download
This is made by "Code Lab".
Thank you , BoltBait.
japanese page in my site
http://paintnet.web....y/dpyeffect.htm