You'll need to install
my plugin pack
before attempting this tutorial.
I really hate tutorials that are done in graphics. Don't you?
Cartoon Talk Balloons: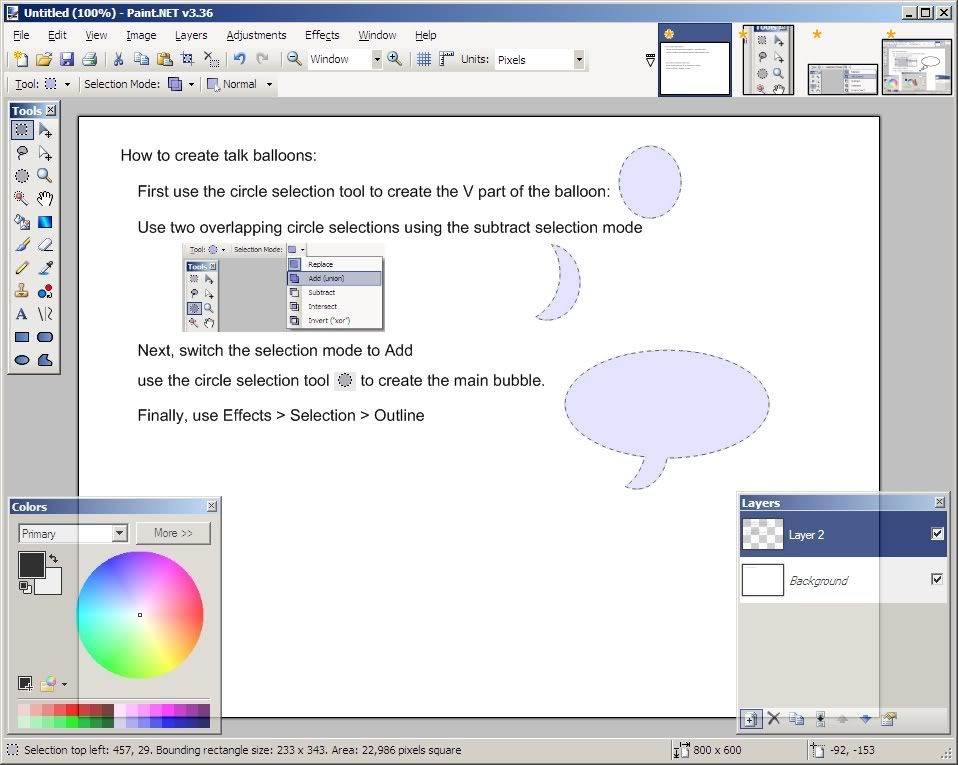 Cartoon Thought Bubbles:
I know that one complaint is that the outline is not anti-aliased. This won't be a problem. Here's why:
Always work at 2x (or 3x) of your final size. That way, when you scale the final drawing down, your aliased lines will become anti-aliased.