This is a tutorial which will quickly enable you to create a userbar.
Plugins Needed
Borders and Shapes
Outline Object
Fonts Needed
Visitor TT1 BRK -
http://www.fontstock...or-TT1-BRK.html
Step 1:
Open up a new canvas, with the dimensions of 350 and 19 pixels.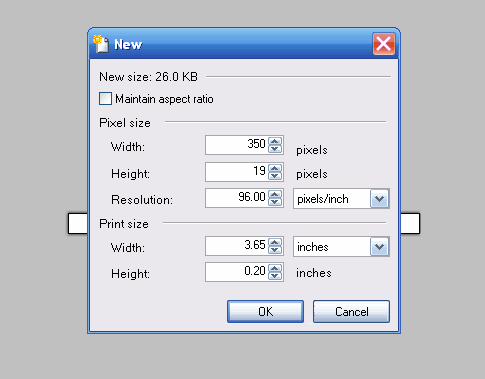 Step 2:
Paste in a background image for your userbar, or use the gradient tool -
- to make your own. I will be pasting one in.
Step 3:
First we will want to add some text -
- to the left hand side of your avatar – I'm going to using my username, Samness!

Step 4:
Create a new layer.
Step 5:
On this new layer, choose the font Visitor TT1 BRK – Colour White, Size 9. Now we're going to be typing the text that you will see on all userbars, and this will be on the right hand side of the userbar. If usually conveys interests, so I will be typing Paint.NET Enthusiast.

Step 6:
Now to to Effects > Object > Outline Object. Set the Colour to Black and the Width to 1, and your text should now be outlined. You may also want to use Effects > Photo > Sharpen, just to make the text look a bit whiter and less blurry looking. You can now merge your layers together. :MergeDown:
Step 7:
Create a new layer.
Call this layer Ellipse. Now we're going to be drawing a white ellipse that covers about a third of the image, like so.
and
Step 8:
Now reduce the opacity of that layer to anywhere in between 30 and 70, depending on what looks better.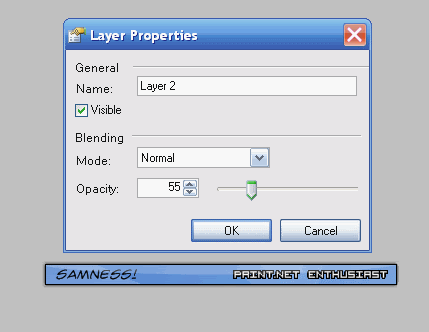 Step 9:
Now create a new layer.
Call this layer Lines. Click on the Paint Bucket Tool. :PaintBucketTool: Up the top there should be a drop-down list with the word Fill next to it. Choose Dark Upward Diagonal from that list.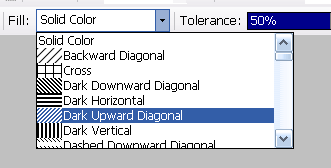 Step 10:
On the Colours Palette, click on 'More'. Make your Primary Colour Black and your Secondary Colour White – make sure the Transparency-Alpha for Black is set to 0.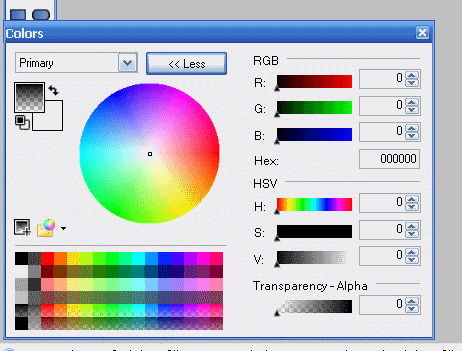 Step 11:
Fill in your image – you should have a whole set of white lines along your image. Set the opacity of the layer to around 20-40, depending on what looks better.
Step 12:
Merge the Ellipse layer with your Background layer, and then merge your Lines layer with your Background layer. :MergeDown:
Step 13:
Now go to Effects > Render > Borders N' Shapes. Set the Shape to Rectangle, the Width to 1 and the Pattern to Solid. Your image should have a border around it.
Step 14:
Congratulations, you are done! Here is an example of the finished product.
I hope you enjoyed this tutorial!
Edited by Ego Eram Reputo, 20 November 2011 - 11:13 PM.
Links updated