1 Day I was thinking: Hmm...I wanna draw some realistic looking animals.
An image of a Fox's tail poped into my mind.
How can I do that with PDN??
How?How??
My method took God knows how many steps to just get the 1st patch of fur.
I don't believe anyone wanna read a tut with 40+ steps just to get started.. :?
After seeing
mustang maverick's
Fur/Hair Tutorial
, Using the Jitter plugin was a good method..
And gave me some ideas on how to make the steps much shorter! Yet having good result.
This tut is not gonna teach you how to draw a tiger.
It should teach you how to make the textures & patterns to draw many other things!!
Such as: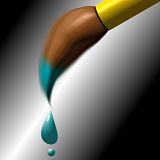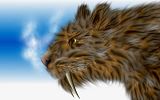 EDIT: This was made using the method in this tut.
OK! enough talk lets get started!
Plugins you will need:
Jitter
Sin Waves
1.
800x600
Add new layer
.
Use
Rectangle Select Tool
to select an area like image below.
Fill
with white color. Draw lines like image too.
I have fill the background with green for you to see better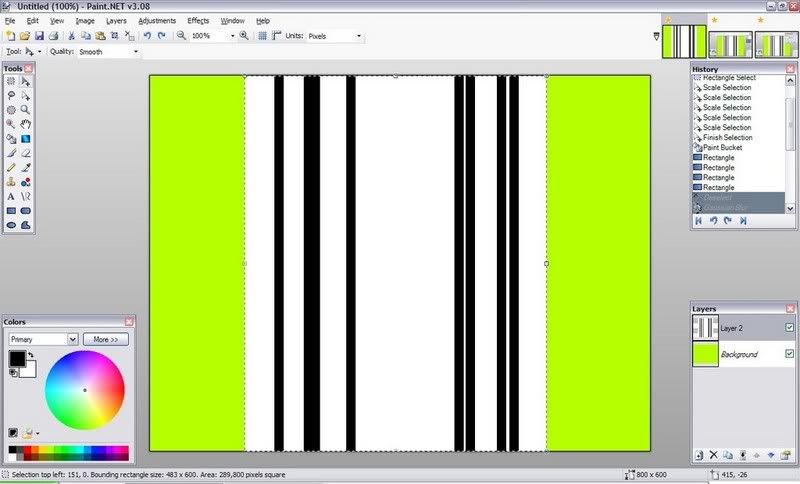 2.
:GaussianBlur:
Gaussian Blur
(R=22)
3.
Use
Jitter
(D=-100)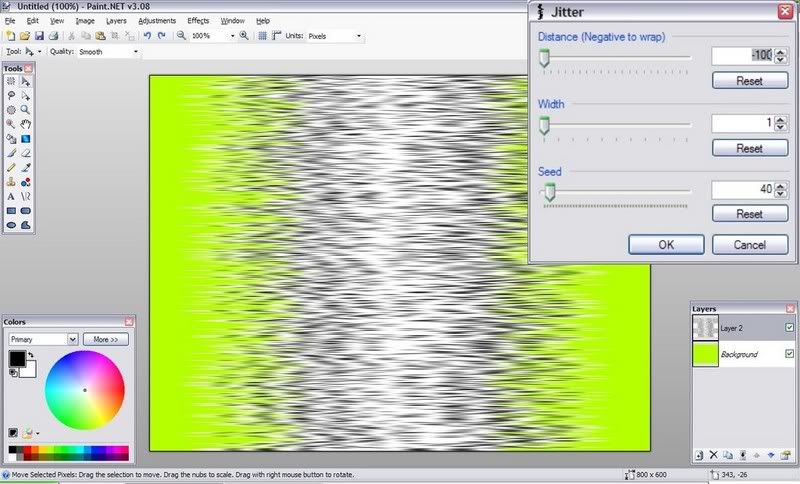 4.
Distort
as you see fit
. I used
Sin waves
. Then :PolarInversion:
Polar Inversion
.
You can colorize the image at any point, I have done it in this step.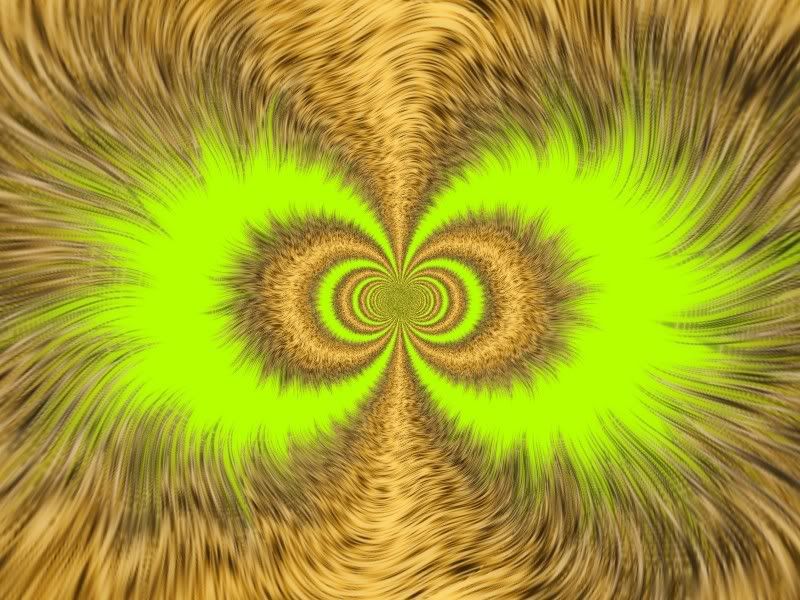 Done!!
Can you see the patches of fur/hair/grass in you head already?
Easy, wasn't it?
Of course, this is still a long way from a tiger. But that's how I started 8)
Comments & Questions welcome.
Show me what you made!
Have fun!